One of the few remaining World War II Veterans living here in Campbell County passed away over the weekend.  Joe Moser of La Follette died on Sunday.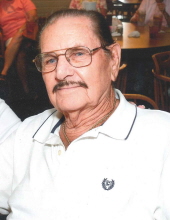 Joe Moser was born and raised in Campbell County
Moser received two Purple Hearts and fought in the Battle of the Bulge where more than 19,000 Americans were killed.
Services for Moser are today at 2 pm at Cross-Smith Funeral Home.  The interment follows at the Powell Valley Cemetery with Military Honors presented by the Campbell County Honor Guard.
Joe Moser was 97-years old.  (WLAF NEWS PUBLISHED – 05/23/2018-6AM)